Enterprise Account Manager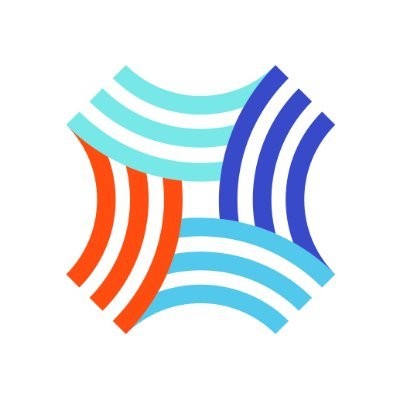 enosix
Sales & Business Development
United States
Posted on Tuesday, December 6, 2022
Description
Are you ready to help set a new standard? enosix is the leading provider of real-time data integration (data virtualization) solutions between SAP ERP and front-end systems of engagement (such as ServiceNow). enosix solutions are pre-built and require minimal coding, enabling companies to quickly realize value—in days instead of months. enosix unlocks data, business process, authorizations, and user permissions from SAP without recreating it from the front-end, and delivers the back-end translation in an easy-to-understand, real-time, and bi-directional integration.
Transformative talent is key to the success of enosix, and we are looking for pivotal change makers for our growth mindset organization. If you have a passion for solution-based technology to help customers unlock data, enosix is the forefront employer. Our story is a simple one: One day, after years of working in the ERP space, we started wondering, "What if…?"
What if we could offer fast, simple integration into SAP to connect front-end usability with back-end power?
What if we could significantly reduce developers' need for specific SAP knowledge?
What if we could enable real time processes in major front-end solutions to improve end user productivity and enhance their engagement with the client?
And what if all of this resulted in front-end systems being fully integrated in a fraction of the time, with less resource strain?
Out of "what if" came the enosix solution.
enosix is looking for an organized and results oriented Enterprise Account Manager to join our growing team. In this role, you will interface heavily with existing customer to ensure long-term success and growth of the existing revenues. You will be familiar with selling, customer support, professional services projects, and overall, great communicating internally and externally to best manage customer expectations.
You should have a strong understanding of the ERP and CRM markets and know how to communicate with large enterprises business and IT audiences that are navigating their digital transformations.
You are a self-starter, comfortable working in a fast-paced start-up culture and have a reputation as a strong and effective communicator who gets stuff done.
The Enterprise Account Manager (EAM), is responsible for developing high-trust relationships with enosix customers, measured through revenue growth, customer satisfaction, relationship health, and customer retention. The EAM is the customer's advocate, providing continuity and ensuring a seamless experience spanning all stages of the customer lifecycle (from pre-sales to post deployment). The role focuses on executive relationship building and establishing proactive success plans that in turn promote overall customer satisfaction, renewals and add-on sales.
Responsibilities and Vision
Build and maintain an Account Management program to manage the portfolio of all existing customers through all stages of the customer lifecycle. You will establish yourself as a trusted leader that works to ensure the customer's desired outcomes are delivered resulting in customer advocacy of enosix.
You will be responsible for: introducing current customers to enosix innovations; cross-selling and up-selling software and services throughout the enterprise; identification of new opportunities for customer growth; and collaboration with other resources in the company.
Develop success plans for customers that outline their critical success factors and outcomes, metrics for success, potential issues and provide recommendations.
Partner with marketing to facilitate and create customer "win" stores, press releases, webinars, customer events and other forms of promotional materials.
You will demonstrate effective knowledge of enosix solutions, decision-making processes, and technology infrastructure. You will act as a liaison between various groups within enosix and the customer with a focus on ensuring a long term successful relationship and communicating the enosix product roadmap.
Collaborate with the internal enosix team on behalf of the customer, motivating the enosix team, coordinating across departments, while anticipating and addressing needs. Problem solve with the customer delivery manager and executive team to identify/resolve all issues that could impact satisfaction.
Drive close relationships with the customer during the launch phase to maximize the perception of value.
Leverage customer relationship as needed to prospect for references.
Lead quarterly business reviews with the enosix leadership team related to customer success.
Requirements
Required Skills and Experiences
Have a firm understanding of the Salesforce ecosphere and the various cloud solutions offered (MFG, Revenue, Sales, Service, etc)
Come from a consultative sales background, especially with regard to formal solution selling (Challenger Sale, MEDDIC, Complex Sale, etc)
Working knowledge and experience of performing account management functions such as managing retention, referrals, renewals, QBRs, and onboarding, etc
Excellent relationship management skills and experience – very personable, engaging, built relationship maps and managing senior executive relationships
Solid sales past performance over the last 7-10 years
Experience in the integration space including iPaas, integration tools, systems integrator (SI) – selling, implementing, or consulting in these spaces
Past leadership roles, as you will need to build a team eventually
Nice to have Experience – a plus:
Knowledge of the ServiceNow solutions and space
Worked in, sold to or consulted to the manufacturing industry
Awareness of eCommerce, Order-to-cash, quote to cash processes
Big 4 or boutique consulting experience
Start-up experience – fully understands what it means to work in a start-up
Benefits
Why enosix?
Growth: Opportunity to get in early with a global technology company.
Influence: The ability to make key decisions and see your impact immediately.
Location: We are completely a remote work force.
Competitive compensation packages.
Everyone needs a vacation. Generous and flexible open PTO policy. We trust our employees.
Small, start-up culture but big company benefits: Health, dental, and vision benefits, LTD, STD, 401k eligibility