Technical Content Manager (Part Time / Contract)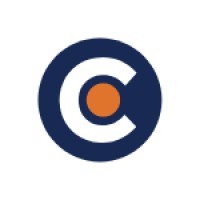 Chatmeter
Marketing & Communications, IT
Remote
Posted on Saturday, September 9, 2023
Are you a skilled communicator with a passion for making complex technical concepts accessible to a wide audience? Chatmeter is looking for a part time, contract Technical Content Manager to help our team by crafting clear, concise, and user-focused documentation.
Your expertise will empower developers, users, and stakeholders to seamlessly navigate our cutting-edge products and harness their full potential. Collaborate with cross-functional teams, distill intricate technical details into comprehensible language, and ensure that our documentation reflects the latest software advancements. If you're ready to bridge the gap between innovation and understanding, we invite you to join us in shaping exceptional user experiences through your exceptional writing skills.
**We actively support remote work in the United States with a focus on candidates in states we currently operate in:
California, Oregon, Washington, Arizona, Utah, Nevada, Georgia, Massachusetts, New York, Florida, Colorado, Michigan, Missouri, Louisiana, Texas, Illinois, Pennsylvania, Maryland, North Carolina and Idaho**
As a contractor at Chatmeter, you'll be tasked with:
Documentation Creation: Write clear, concise, and accurate technical documentation, including user guides, API documentation, tutorials, and release notes, that effectively communicates complex software concepts to a variety of audiences, from developers to end-users.
Information Gathering: Collaborate with developers, product managers, and other subject matter experts to gather technical information, specifications, and requirements needed for creating comprehensive and accurate documentation.
Content Planning and Structure: Organize and structure documentation logically, ensuring that information is presented in a user-friendly manner, with intuitive navigation and appropriate hierarchies for easy access and understanding.
Technical Accuracy: Verify the technical accuracy of the documentation by testing software features, functionalities, and procedures, and by collaborating closely with the development team to ensure that documentation is up-to-date and reflective of the latest product changes.
User-Centric Approach: Advocate for the end-users by understanding their needs, pain points, and questions, and crafting documentation that addresses their real-world challenges and provides practical solutions.
Style and Formatting: Apply consistent writing style, tone, and formatting that align with the company's brand and guidelines, ensuring a polished and professional appearance for all documentation.
Collaboration and Review: Work collaboratively with cross-functional teams, including designers, developers, and quality assurance, to gather feedback and iterate on documentation drafts to ensure accuracy and clarity.
Documentation Maintenance: Regularly update and maintain existing documentation to reflect software updates, changes, and new features. This includes version control and archiving of outdated information.
We're looking for someone with:
Previous Technical Writing Experience: Proven experience as a technical writer, preferably within a software or technology-related environment, showcasing the ability to create high-quality technical documentation.
Software Industry Knowledge: Familiarity with software development processes, methodologies, and concepts, allowing for effective collaboration with development teams.
Documentation Portfolio: A portfolio of past work demonstrating a range of technical writing projects, from user guides to API documentation, that highlights the ability to present complex information clearly.
Version Control Proficiency: Experience with version control systems like Git to manage documentation changes and collaborate efficiently with development teams.
Agile Methodology Understanding: Familiarity with Agile methodologies, such as Scrum or Kanban, and the ability to integrate seamlessly into an agile development environment.
User-Centered Design Experience: Exposure to user-centered design principles and practices, enabling the creation of documentation that aligns with user needs and workflows.
Collaborative Environment Participation: Previous work in collaborative environments where close interaction with developers, designers, and product managers was essential for successful documentation creation.
Avoid interview scams: Chatmeter will never ask you for personal identifying information during the interview process nor will we request financial commitment from applicants prior to employment. We will always use a Chatmeter email coming from our official domain, @chatmeter.com. We do not use text messaging for recruitment. All initial interviews will be conducted by video from an official Chatmeter email address. Information about all authentic Chatmeter employment postings can be found at
https://jobs.lever.co/chatmeter
and
https://www.chatmeter.com/about-us/careers/