Director of Accounting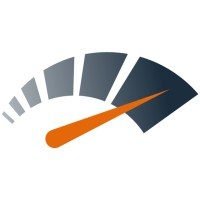 Chatmeter
Accounting & Finance
San Diego, CA, USA
Posted on Wednesday, May 24, 2023
The Director of Accounting will oversee the accounting and financial reporting functions at Chatmeter. This position will ensure a high degree of accountability, transparency and understanding as it relates to the accounting, monthly reporting and overall performance analysis for the company.
The primary responsibilities of the Director of Accounting are to oversee all accounting and billing staff and to work with the HR team on payroll and employment related issues. The successful candidate must be dynamic and quick to react to a rapidly growing and changing business. This role requires excellent communication skills and the ability to work cross functionally with all facets of the organization.
The Director of Accounting is to ensure efficient and orderly financial operations through hands on demonstration, professional guidance and supervision of the accounting team. This position will need to communicate, monitor and ensure compliance and attainment of company and finance department goals.
*While the ideal candidate would be based in San Diego, we are open to considering candidates outside of the area, as long as they are willing to travel approximately 10-15% of the time*
What you will do:
Ultimate oversight of the month-end close process to ensure completeness and accuracy of the financial statements.
Calculation and automation of Monthly Recurring Revenue ("MRR") within NetSuite.
Mentor and develop the Billing Specialist as she works to understand Revenue Recognition according to ASC 606. Monthly review and participation in the revenue by customer analysis (rooted in NetSuite).
Provide guidance to the Senior Accountant as she reviews the payroll process including monthly review of payroll related JEs.
Cash Management through overseeing the Collections Manager in reaching the monthly collections goals. Support the Collections Manager in internal and external collections communications. The candidate should consider what automations and reporting could further enhance the collections process.
Review the commissions accrual and payment processes. Consider potential automation opportunities to move the commissions process out of Excel.
Management of corporate tax strategy including the annual tax provision, income tax and sales tax returns and quarterly 941 return compliance.
Preparation and/or review of all monthly reporting including but not limited to Revenue Flash, MRR and SaaS Metrics, Financial Reporting Package, Bank Compliance Certificate.
Oversight of the annual financial statement, 401(k) and bank compliance audits.
Ensure compliance with and documentation of processes around financial and accounting regulations.
Partner with the VP Finance and CFO in the annual budget process. Special Projects
Liaising with third parties such as external auditors, bankers, leadership team, etc. to complete various requests, reviews, and audits.
Develop and maintain accounting controls by monitoring a chart of accounts, defining and documenting accounting policies and procedures and making recommendations for improvements.
Work cross functionally among all groups in the organization to understand and enhance business processes.
What you will bring:
BA/BS in Accounting or Finance with an emphasis in Accounting required; CPA preferred.
Combination of public auditing experience and 5+ years general accounting experience.
Management experience required, specifically around month-end close, general accounting, payables, billing and payroll.
Previous experience managing collections and cash flow required.
Experience working in a venture capital or private equity backed SaaS technology organization preferred but not required.
Excellent leadership, communication, and collaboration skills.
Superb organizational and time management abilities.
Strong excel skills including pivot tables, VLOOKUP's and embedded formulas.
Advanced competency in accounting software required. Experience using NetSuite and a SaaS billing platform preferred but not required.
Benefits & Perks:
-Hybrid & fully Remote opportunities
-Comprehensive benefits package including medical (100% employee coverage), dental/vision
-401(k) and company match
-Additional resources for Health and Wellness.
-Commuter and Transit pre-tax benefit program
-Flexible vacation time, with no accruals or wait
-11 Company holidays plus:
-$100 monthly stipend for cell/internet costs
-Virtual gatherings and team building
-Monthly team activities and Quarterly events