Sales Operations Manager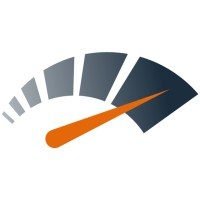 Chatmeter
Sales & Business Development, Operations
San Diego, CA, USA
Posted on Tuesday, March 14, 2023
Job Summary:
We are seeking a highly motivated Sales Operations Manager to join Chatmeter. As a Sales Operations Manager, you will be responsible for leading and managing the sales operations team to drive operational excellence and maximize revenue growth. You will work closely with sales leadership, marketing, finance, and customer success teams to streamline processes, drive data-driven decisions, and optimize sales performance.
**We actively support remote work in the United States with a focus on candidates in states we currently operate in:
California, Oregon, Washington, Arizona, Utah, Nevada, Massachusetts, New York, Florida, Colorado, Michigan, Missouri, Louisiana, Texas, Illinois and Idaho**
What you'll do:
Manage and lead a team of sales operations professionals to provide sales support and ensure efficient and effective operations
Own and maintain our CRM and other GTM tools management, including administration, change management, and troubleshooting of the tech stack, ensuring teams have the needed capabilities & can access accurate data
Conduct quality assurance checks across all internet technology
Track lead mapping and funnel progress, and assist in the unification and management of all GTM technologies
Collaborate cross-functionally to find solutions to technology challenges, gaps, or deficiencies
Ensure data quality across the entire revenue function by performing monthly data governance and quality control tasks
Provide reporting on funnel performance across marketing, partnerships, sales, and customer success teams to strengthen our infrastructure and internal processes.
Identify, design, and implement business processes and reports that increase productivity and remove bottlenecks
Work with teams to identify areas for optimization through process improvements and tools, and execute projects to improve revenue team efficiency
Manage our tech stack and handle onboarding and offboarding members as necessary.
Support reporting needs across the organization, as well as team-level reporting to measure the effectiveness of the GTM strategy
Assist in creating, updating, and delivering enablement training, documentation, processes, and practices needed to support our revenue teams
What you'll bring:
Proven experience in sales operations as a Salesforce subject matter expert with proficiency creating reports, optimizing processes, configuration, training new hires, and managing dashboards
Knowledge of sales processes and methodologies
Advanced Excel skills with a strong understanding of Salesforce, Hubspot, G Suite, other CRM and sales forecasting applications and email marketing strategies.
Experience leading and managing a team
Strong analytical and problem-solving skills
Who We Are
Established in 2009, Chatmeter now analyzes billions of customer reviews, social media mentions, and sentiments from hundreds of sources to help businesses keep a pulse on all of their locations. Fortune 5000 companies rely on Chatmeter's expertise in multi-location brand management to make confident business decisions that provide a competitive advantage at every location. From search rankings to business listings, store pages, and more, Chatmeter is the trusted solution for driving traffic and revenue to local businesses in over 40 industries including retail, healthcare, financial services, real estate, food services, and automotive.
Chatmeter is a fast-growing company and we've been recognized on both the Inc. 5000 and the SaaS 1000 lists. That growth has a lot to do with our ability to provide customers with not only a great product but great service as well, just check out our
4.4-star
rating on G2 Crowd.
When it comes to working at Chatmeter, you should know we promote within, embrace diversity, celebrate our wins, and are dedicated to building a company culture where employees can thrive. This is probably why Chatmeter was recently named one of San Diego's Best Places to Work by the San Diego Union-Tribune. Want to be a part of a company that cares about your success just as much as our own? Apply today.
Benefits & Perks:
-Hybrid & fully Remote opportunities
-Comprehensive benefits package including medical (100% employee coverage), dental/vision
-401(k) and company match
-Additional resources for Health and Wellness.
-Commuter and Transit pre-tax benefit program
-Flexible vacation time, with no accruals or wait
-11 Company holidays plus:
-$100 monthly stipend for cell/internet costs
-Virtual gatherings and team building
-Monthly team activities and Quarterly events