Engineer III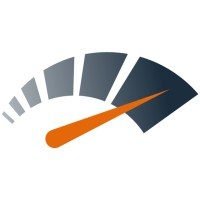 Chatmeter
Other Engineering
San Diego, CA, USA
Posted on Thursday, March 9, 2023
Position Summary:
Does the mere mention of Scala, React or Kubernetes make your heart flutter? Are REST APIs a window to your soul? Do you dream of diving headfirst into a sea of big data and floating in its vastness? Then we have a role for you! We develop products that help large multi-location organizations understand and manage their online reputations at the local level. That means understanding and interacting with what people are talking about on review sites, social media, and improving their visibility in search results. It's all about the data, and what you can do with it.
We are looking for an experienced developer to join our growing team! After ramping up you'll be working closely with product management and design to identify and solve real-world customer problems and business opportunities. You'll become part of an extremely competent development team that is on a never-ending mission to improve our processes and products.
This role will ideally be filled with someone who can work on the full stack - our Scala backend and React frontend. It's fine if you have a strong preference for one or the other but occasionally you will need to lend a hand in both domains.
Chatmeter has a six tiered individual contributor ladder and as an Engineer III we would expect someone to have a strong independent contributor at the team level, who is starting to have influence at a wider engineering level.
**We actively support remote work in the United States with a focus on candidates in states we currently operate in:
California, Oregon, Washington, Arizona, Utah, Nevada, Massachusetts, New York, Florida, Colorado, Michigan, Missouri, Louisiana, Texas, Illinois and Idaho**
What you'll do:
Design, develop, automate and deploy new features and functionality.
Be part of our software development life cycle; participate in sprint planning sessions, retrospectives, daily standups and review pull requests from other members on your team.
Communicates technical decisions through design docs, tech talks, and the wiki
Mentors junior engineers via pairing, design review, and code review
Contributes frequently to product demos Communicates effectively cross functions; is able to work well with Product, Design, etc, as necessary
Proactively identifies problems with requirements (lack of clarity, inconsistencies, technical limitations) for their own work and adjacent work, and communicates these issues early to help course-correct
Expectations of someone in this role:
Understands and makes well-reasoned design decisions and tradeoffs in their area of expertise
Able to work in other areas of the codebase with minimal guidance. Able to consistently debug problems and find root causes
Demonstrates knowledge of industry trends, our infrastructure and our build system, including sbt, javascript transpilation, gitlab, and git
What you'll bring:
Minimum of 5+ years of hands-on programming experience in Java and/or Scala as well as Javascript
Bonus Qualifying Experience:
React ★★★
Node ★★★
Kubernetes ★★
Elasticsearch ★★
MongoDB ★★
Who We Are
Established in 2009, Chatmeter now analyzes billions of customer reviews, social media mentions, and sentiments from hundreds of sources to help businesses keep a pulse on all of their locations. Fortune 5000 companies rely on Chatmeter's expertise in multi-location brand management to make confident business decisions that provide a competitive advantage at every location. From search rankings to business listings, store pages, and more, Chatmeter is the trusted solution for driving traffic and revenue to local businesses in over 40 industries including retail, healthcare, financial services, real estate, food services, and automotive.
Chatmeter is a fast-growing company and we've been recognized on both the Inc. 5000 and the SaaS 1000 lists. That growth has a lot to do with our ability to provide customers with not only a great product but great service as well, just check out our
4.4-star
rating on G2 Crowd.
When it comes to working at Chatmeter, you should know we promote within, embrace diversity, celebrate our wins, and are dedicated to building a company culture where employees can thrive. This is probably why Chatmeter was recently named one of San Diego's Best Places to Work by the San Diego Union-Tribune. Want to be a part of a company that cares about your success just as much as our own? Apply today.
**We actively support remote work in the United States with a focus on candidates in states we currently operate in**
Benefits & Perks:
-Hybrid & fully Remote opportunities
-Comprehensive benefits package including medical (100% employee coverage), dental/vision
-401(k) and company match
-Additional resources for Health and Wellness.
-Commuter and Transit pre-tax benefit program
-Flexible vacation time, with no accruals or wait
-11 Company holidays plus:
-$100 monthly stipend for cell/internet costs
-Virtual gatherings and team building
-Monthly team activities and Quarterly events