Strategic Account Partner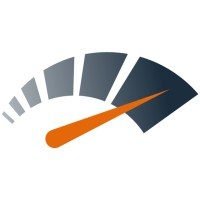 Chatmeter
San Diego, CA, USA
Posted on Saturday, February 25, 2023
The Strategic Account Partner is a client-facing role focused on unlocking significant value for our customers through product adoption and upsells.
A Strategic Account Partner works in two core activities:
1.) Drive new revenue increases at existing customers by increasing product utilization through brand expansion and
2.) Build the business case for customers to adopt additional Chatmeter solutions.
This role will require a deep knowledge of Chatmeter's products and a focus on adding strategic value to customers' business needs and goals. You will work with a cross-functional set of internal stakeholders (CSMs, Product, Support, Marketing) to present the right solutions, at the right time, to drive utilization of the Chatmeter platform, sell and implement new features and products offerings, and build champions of Chatmeter in the marketplace.
**We actively support remote work in the United States with a focus on candidates in states we currently operate in:
California, Oregon, Washington, Arizona, Utah, Nevada, Massachusetts, New York, Florida, Colorado, Michigan, Missouri, Louisiana, Texas, Illinois and Idaho**
How you'll contribute:
Own and drive MRR growth of existing customers.
Create a detailed account strategy for generating and developing business growth opportunities, working cross-functionally with multiple departments.
Be viewed as a trusted advisor by bringing compelling insights and ideas with follow-through execution to the customer and your peers
Drive success metrics including tracking the impact of platform and deployment efforts
What you'll bring:
2+ years prior relevant customer-facing sales or support experience at a SaaS software company or similar experience
Outstanding communication and presentation skills with the ability to develop trusted relationships with C-level executives
Strong ability to articulate contractual, technical, and financial value points to customers, including executive leaders
Technical aptitude with the ability to develop a deep understanding of the Chatmeter products
Self-starter with proven listening skills
Experience in supporting complex client relationships while discovering opportunities for revenue growth
Comfortable with a quota and managing a pipeline.
Ability to collaborate with peers to identify customer sales opportunities while not damaging CSM relationships with clients.
Who We Are
Established in 2009, Chatmeter now analyzes billions of customer reviews, social media mentions, and sentiments from hundreds of sources to help businesses keep a pulse on all of their locations. Fortune 5000 companies rely on Chatmeter's expertise in multi-location brand management to make confident business decisions that provide a competitive advantage at every location. From search rankings to business listings, store pages, and more, Chatmeter is the trusted solution for driving traffic and revenue to local businesses in over 40 industries including retail, healthcare, financial services, real estate, food services, and automotive.
Chatmeter is a fast-growing company and we've been recognized on both the Inc. 5000 and the SaaS 1000 lists. That growth has a lot to do with our ability to provide customers with not only a great product but great service as well, just check out our
4.4-star
rating on G2 Crowd.
When it comes to working at Chatmeter, you should know we promote within, embrace diversity, celebrate our wins, and are dedicated to building a company culture where employees can thrive. This is probably why Chatmeter was recently named one of San Diego's Best Places to Work by the San Diego Union-Tribune. Want to be a part of a company that cares about your success just as much as our own? Apply today.
Benefits & Perks:
-Hybrid & fully Remote opportunities
-Comprehensive benefits package including medical (100% employee coverage), dental/vision
-401(k) and company match
-Additional resources for Health and Wellness.
-Commuter and Transit pre-tax benefit program
-Flexible vacation time, with no accruals or wait
-11 Company holidays plus:
-$100 monthly stipend for cell/internet costs
-Virtual gatherings and team building
-Monthly team activities and Quarterly events