Product Marketing Manager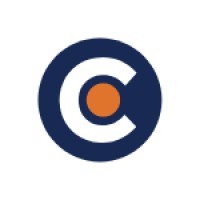 Chatmeter
Marketing & Communications, Product
San Diego, CA, USA
Posted on Saturday, February 11, 2023
Position Summary:
The person in this role is an essential member of the marketing team binding product strategy with industry and competitor research to develop effective marketing tactics that generate Marketing-Qualified Leads (MQLs) and drive sales.
We're looking for a Chatmeter product evangelist, who deeply understands the features and benefits of Chatmeter and plays an integral role in driving new product launches and creating product/sales content. You'll work closely with the marketing team, product development team, sales, and operations to develop product marketing programs, industry, and competitor research reports, Navattic demos, Loom videos, digital media, and website content, etc to drive platform demand across the sales funnel and specifically for finance, healthcare, restaurant and retail industry verticals.
You must be a strong writer and critical thinker with keen story-telling abilities that resonate with our audiences.
You will come to know our competitors like the back of your hand – what they do today and how we position ourselves against them. You will own sales battlecards and competitive product positioning. You will understand our buyers and their industries and be able to clearly articulate the "what, so what, now what" behind their needs for our products. You will help develop personas and buyers' journeys and help create a product-related content strategy/content roadmap.
**We actively support remote work in the United States with a focus on candidates in states we currently operate in:
California, Oregon, Washington, Arizona, Utah, Nevada, Georgia, Massachusetts, New York, Florida, Colorado, Michigan, Missouri, Louisiana, Texas, Illinois, Pennsylvania, Maryland, North Carolina and Idaho**
What you'll do:
Market intelligence—be the expert on our buyers, who are they, how they buy and their key buying criteria
Understand the competitive landscape—be an expert on our competition and how they are positioned
Author and own product content marketing for product positioning, case studies, battle cards, feature sheets, and selling tools
Develop a plan for the products you support in conjunction with our marketing team, including key activities and budgets to support the retention (and upsell/expansion) of existing customers and the acquisition of new customers
Plan all product launches and releases of product improvements
Act as a thought leader for the products you support including internal trainings and written materials
Understand and support our sales channels; train them on the problems we solve for our buyers and users; develop internal tools and external collateral and teach them how and when to use it
Develop and execute product marketing collateral/ programs to generate awareness and drive top of funnel leads in collaboration with broader marketing team
Envision, craft, launch and measure engagement campaigns across clients
What you'll bring:
Proven and recurring success with digital marketing, creating web content, online promotions, and videos.
Have a portfolio of past product/marketing work to demonstrate writing and communication skills with product/content marketing
Comfortable being client-facing occasionally (e.g. delivering presentations to customers and prospects, hosting webinars)
Experience with developing a compelling story for prospects that clearly articulates Chatmeter's unique value proposition and how it differentiates from category competition
Well-versed in creating effective slide presentations, reports, charts, etc.
Ability to be self-directed, organized and be accountable for one's own work product
Strong diplomatic skills and a desire for collaboration. Attention to detail and understanding of quality is essential.
Excellent people and management skills to interact with colleagues, cross-functional teams and third party vendors
Familiar with digital marketing automation tools such as HubSpot and Google Analytics
Comfortable using collaboration and CRM tools such as Slack and Salesforce
Strong ROI/metrics-tracking skills
Who We Are
Established in 2009, Chatmeter now analyzes billions of customer reviews, social media mentions, and sentiments from hundreds of sources to help businesses keep a pulse on all of their locations. Fortune 5000 companies rely on Chatmeter's expertise in multi-location brand management to make confident business decisions that provide a competitive advantage at every location. From search rankings to business listings, store pages, and more, Chatmeter is the trusted solution for driving traffic and revenue to local businesses in over 40 industries including retail, healthcare, financial services, real estate, food services, and automotive.
Chatmeter is a fast-growing company and we've been recognized on both the Inc. 5000 and the SaaS 1000 lists. That growth has a lot to do with our ability to provide customers with not only a great product but great service as well, just check out our
4.4-star
rating on G2 Crowd.
When it comes to working at Chatmeter, you should know we promote within, embrace diversity, celebrate our wins, and are dedicated to building a company culture where employees can thrive. This is probably why Chatmeter was recently named one of San Diego's Best Places to Work by the San Diego Union-Tribune. Want to be a part of a company that cares about your success just as much as our own? Apply today.
Benefits & Perks:
-Hybrid & fully Remote opportunities
-Comprehensive benefits package including medical (100% employee coverage), dental/vision
-401(k) and company match
-Additional resources for Health and Wellness.
-Commuter and Transit pre-tax benefit program
-Flexible vacation time, with no accruals or wait
-11 Company holidays plus:
-$100 monthly stipend for cell/internet costs
-Virtual gatherings and team building
-Monthly team activities and Quarterly events