Customer Success Manager - Channel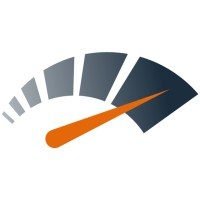 Chatmeter
Customer Service, Sales & Business Development
San Diego, CA, USA
Posted on Thursday, December 29, 2022
Position Summary:
Your role as Customer Success Manager - Channel (CSM) will be to cultivate and grow post-sale relationships for Chatmeter's business and channel clients with the goal of retaining them as customers for life.
As a Customer Success Manager, you'll take a proactive vs. reactive approach to building rapport with customers. This role will be focused on the adoption of the full-suite of Chatmeter services and require a dynamic approach to work with our Channel customers who are in different phases of the customer lifecycle.
**We actively support remote work in the United States with a focus on candidates in states we currently operate in:
California, Oregon, Washington, Arizona, Utah, Nevada, Massachusetts, New York, Florida, Colorado, Michigan, Missouri, Louisiana, Texas, Illinois and Idaho**
What you'll do:
Become the primary contact post-sales, lead the customer relationship and gather necessary resources through the onboarding process. -This role will take full ownership of the account's health post-implementation.
Establish a trusting relationship with customers: Day-to-day users, key stakeholders and executive sponsors. Support our onboarding team and establish partnership goals with all customers.
Manage inbound customer communications and organize/escalate issues appropriately including: billing, legal, security, and technical inquiries.
Interface and collaborate with other Chatmeter teams: Engineering, Product Management, Sales, Channel Sales, Support, Marketing and Executives to complete customer goals and, in general, be the voice of the customer to provide visibility and/or escalations.
Actively seek out upsell opportunities.
Prepare and deliver presentations on products/services.
Prepare and report on goals and sales.
Negotiate and close deals; handle complaints or objections.
Hustle to renew customers and expand their business.
Communicate and educate customers on major updates and releases and conduct discovery on business use cases for new features and proper prioritization.
Analyze and monitor adoption and product utilization - alerting clients on risk and general awareness based on these trending metrics.
Conduct weekly customer health-checks with an emphasis on customer satisfaction.
Partner with executives, sales & product teams - alert of any risks and ensure a successful renewal on accounts.
Serve as the voice of the customer and collect feedback to drive continuous improvement across all areas.
What you'll bring:
2 years of account management experience in a SaaS organization.
Excellent written and verbal communication skills - able to simplify complex topics in a friendly, approachable manner.
Flexible and able to juggle competing projects and priorities. Ability to work under pressure and meet deadlines.
Ability to work in team settings.
Proficiency in technology and ease with learning new systems.
General knowledge of the top cloud-based applications in a standard sales stack: Salesforce, Google Apps, Marketo, etc.
Who We Are
Established in 2009, Chatmeter now analyzes billions of customer reviews, social media mentions, and sentiments from hundreds of sources to help businesses keep a pulse on all of their locations. Fortune 5000 companies rely on Chatmeter's expertise in multi-location brand management to make confident business decisions that provide a competitive advantage at every location. From search rankings to business listings, store pages, and more, Chatmeter is the trusted solution for driving traffic and revenue to local businesses in over 40 industries including retail, healthcare, financial services, real estate, food services, and automotive.
Chatmeter is a fast-growing company and we've been recognized on both the Inc. 5000 and the SaaS 1000 lists. That growth has a lot to do with our ability to provide customers with not only a great product but great service as well, just check out our
4.4-star
rating on G2 Crowd.
When it comes to working at Chatmeter, you should know we promote within, embrace diversity, celebrate our wins, and are dedicated to building a company culture where employees can thrive. This is probably why Chatmeter was recently named one of San Diego's Best Places to Work by the San Diego Union-Tribune. Want to be a part of a company that cares about your success just as much as our own? Apply today.
Benefits & Perks:
-Hybrid & fully Remote opportunities
-Comprehensive benefits package including medical (100% employee coverage), dental/vision
-401(k) and company match
-Additional resources for Health and Wellness.
-Commuter and Transit pre-tax benefit program
-Flexible vacation time, with no accruals or wait
-11 Company holidays plus:
-$100 monthly stipend for cell/internet costs
-Virtual gatherings and team building
-Monthly team activities and Quarterly events