Didn't find the position you were looking for? Submit your resume here!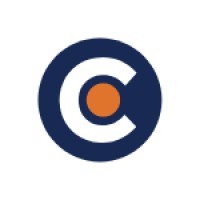 Chatmeter
San Diego, CA, USA
Posted on Tuesday, November 22, 2022
We may not have a position that fits you now, but we are always looking for great talent, please submit your application below and we'll reach out if there is a fit in the future.
**We actively support remote work in the United States with a focus on candidates in states we currently operate in:
California, Oregon, Washington, Arizona, Utah, Nevada, Georgia, Massachusetts, New York, Florida, Colorado, Michigan, Missouri, Louisiana, Texas, Illinois, Pennsylvania, Maryland, North Carolina and Idaho**
Avoid interview scams: Chatmeter will never ask you for personal identifying information during the interview process nor will we request financial commitment from applicants prior to employment. We will always use a Chatmeter email coming from our official domain, @chatmeter.com. We do not use text messaging for recruitment. All initial interviews will be conducted by video from an official Chatmeter email address. Information about all authentic Chatmeter employment postings can be found at
https://jobs.lever.co/chatmeter
and
https://www.chatmeter.com/about-us/careers/