Senior Billing Specialist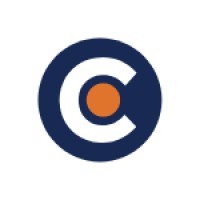 Chatmeter
San Diego, CA, USA
Posted on Saturday, March 12, 2022
Position Summary:
We are looking for a skilled Billing Specialist to oversee the tasks of reviewing, making applicable adjustments and sending invoices to clients. Duties will include accurate and timely processing of invoices, processing and assist with applying incoming payments, and securing revenue by verifying and posting receipts. The ideal candidate must have excellent accounting skills as well as deep organizational skills to accurately handle all outgoing invoices, database updates, and more that make up their day-to-day responsibilities.
*This is a hybrid position based in San Diego, must be willing to be in office at least one day a week*
Responsibilities:
Creating and issuing invoices to customers
Creating and providing reports for billing materials to client
Processing credit memos
Manage billing email inbox to answer customer inquiries and assist with following up on customer outstanding payments
Managing account balances and resolving inconsistencies to include prorates
Updating accounting records with issued invoices, processed payments, new balances, and customer contact information
Assist Collections Manager to collect on past due balances
Support with preparing monthly revenue journal entries and identify any billing anomalies that would impact revenue
Support with audits
Ad Hoc projects
Requirements:
Knowledge of NetSuite accounting software is necessary. ZONE billing is a huge plus.
Experience in SaaS billing with prorates.
Revenue Recognition is a huge plus
Working knowledge of accounting standards and relevant legal regulations
Effective communication, organizational and time-management skills
Ability to work efficiently under pressure
Intermediate Excel level required
Proficient in Microsoft Word
Excellent math skills.
Strong attention to detail
A minimum of five-year experience in business-to-business billing and accounts receivable functions is required
Who We Are
Established in 2009, Chatmeter now analyzes billions of customer reviews, social media mentions, and sentiments from hundreds of sources to help businesses keep a pulse on all of their locations. Fortune 5000 companies rely on Chatmeter's expertise in multi-location brand management to make confident business decisions that provide a competitive advantage at every location. From search rankings to business listings, store pages, and more, Chatmeter is the trusted solution for driving traffic and revenue to local businesses in over 40 industries including retail, healthcare, financial services, real estate, food services, and automotive.
Chatmeter is a fast-growing company and we've been recognized on both the Inc. 5000 and the SaaS 1000 lists. That growth has a lot to do with our ability to provide customers with not only a great product but great service as well, just check out our
4.4-star
rating on G2 Crowd.
When it comes to working at Chatmeter, you should know we promote within, embrace diversity, celebrate our wins, and are dedicated to building a company culture where employees can thrive. This is probably why Chatmeter was recently named one of San Diego's Best Places to Work by the San Diego Union-Tribune. Want to be a part of a company that cares about your success just as much as our own? Apply today.